Looking for high quality supplements and vitamins?
---
If you are a current patient of Dr. Cori Burke, you can now purchase professional grade supplements directly through Fullscript and have them shipped to your home.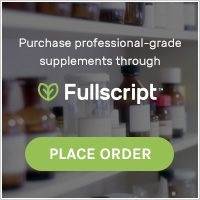 ---
I also highly recommend the herbal formulas from WishGarden.
WishGarden offers amazing herbal products for children and adults,
including a line that can be used during pregnancy.